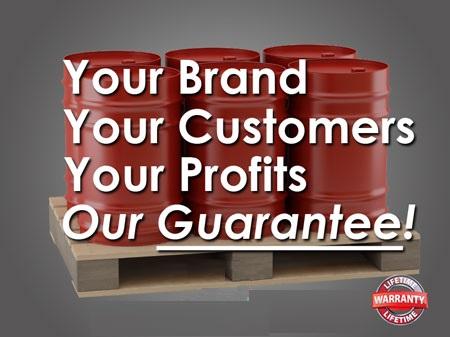 Coolant Dye Green Blue Red
Product Delivery Locations:
Navi Mumbai, Vashi, Turbha, Rabale, Pawna, Nerul, Taloja, Nashik, Pune, Nagpur, MIDC, Vapi
... More locations >>
Coolant Green, Blue and Red Dye
Product Description:
Coolants are one of those fluids that everyone ignores and ends up being forgotten and used for years and years in the car's cooling system. Not many know the importance of the different colors of coolant available today.
If an engine is used without coolant (antifreeze), it can suffer extended damage especially during winter. In the summer time, cooling can be obtained using plain water in an emergency situation although not recommended much beyond this since it's much easier to boil over as well, however during the wintertime, water solidifies (freezes) and expands in volume which can crack your engine block, radiator and heater cores.  This is the reason coolant is mixed with distilled water in a minimum 50/50 proportion. Coolant lowers the freeze point of the coolant in your radiator to protect it from freezing, even in the worst winter conditions. Coolant in the summer time works as an anti-boil and protects the system components from corrosion, which is a big deal especially with aluminum components.
Coolant (Antifreeze) can be found in more than 1 color which can be confusing for people who don't know what each color indicates. We will break it down for you to better understand why coolant liquids comes in a multitude of colors, including blue, yellow, green, red, pink or purple.
 
Because a vehicle can pretty much run any type of coolant which is safe for aluminum, you should consider the type depending on the kind of protection you're seeking from the coolant (prevents corrosion and preserves the metals and aluminum parts) and also depending on how often you desire to flush your coolant system.
Product Application:
These dyes are composed using high-grade dyes and chemicals and possess an accurate pH value
Features:
Has good levelling property

Suitable for high-temperature applications

Accurate composition of chemicals

Coolant (Antifreeze) liquid has the role to help the engine cool in the summer time (it keeps the engine from boiling over) and protects the engine from freezing during winter.
However, besides these well known benefits, there are also others worth mentioning
Anti-corrosive (The fluid will not attack the metals it comes in contact with and it won't destroy it over time)
Prevents deposits (Prevents limestone deposits and others similar to it which could reduce the cooling system's efficiency)
Anti-foam (Coolant has special additives in it that prevents foam from forming. If foam appears, the cooling system's efficiency might be reduced)
Product Technical Specification:
PHYSICAL APPEARANCE GREEN, BLUE, RED: POWDER
MOISTURE 2.0 % MAX
pH 8.0 – 10.0
INSOLUBLE 2.0 % MAX
SPECTRO STRENGTH 100 +- 2 %
HUE IN WATER GREEN, BLUE, RED: FLUORESCENE
CHLORIDES 0.2% max
Product alias:
<p> Green , Blue and Red Powder Coolant Dye</p>