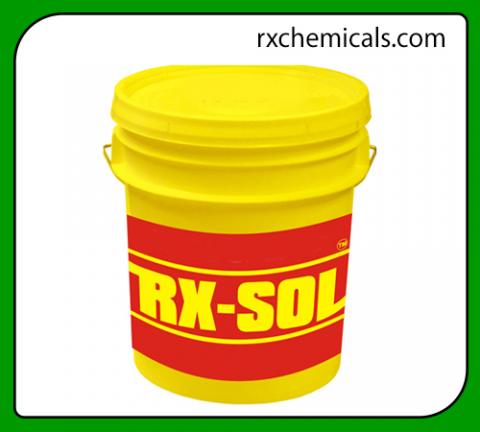 Degreaser Natural Biodegradable High KB Natural
Product Delivery Locations:
Navi Mumbai, Vashi, Turbha, Rabale, Pawna, Nerul, Taloja, Nashik, Pune, Nagpur, MIDC, Vapi
... More locations >>
Generic Name:
Citrus Solvent Degreaser.
Replaces traditional toxic solvents for the following applications: Manual and Automatic Precision Cleaning Systems, Automatic Parts Cleaners, Ultrasonic Cleaners, Degreasing, Agitated Tank Cleaners, Heavy Lubricant Degreasing, Precision Cleaning, Chip Board Cleaning, Engine Degreasing, Paint Brush
Product Description:
A highly concentrated natural citrus solvent cleaner and Natural Solvent Degreasers break through emulsifying, most unique and versatile cleaning product ever developed. Contains NO petroleum solvent cleaner, degreaser & deodorant. RXSOL-10-1718-025 is completely natural 100%. Citrus Solvent Degreaser. A safe, pure concentrated natural citrus solvent for degreasing and cleaning all surfaces of Grease, oil, tar, and quickly and easily removed using Natures Blend Natural Solvent Degreaser. Made from natural citrus extracts.
Product Application:
High Grade Precision Cleaning Solvent for Technical Applications...
Non-toxic, Renewable
Eliminates Water Rinse
No H2O Corrosion risk
Dries Faster Than Water

100% Biodegradable
Excellent KB Value (>1000)
Dries Without High Combustibility
90% Recovery Through Distillation
 
Product Note:
RXSOL-10-1718-025 is a highly concentrated, all natural, biodegradable, environmentally safe, non-water soluble organic citrus based solvent cleaner and degreaser with high performance multipurpose cleaner which consists of a blend of naturally derived solvents, surfactants and other detergent. This versatile citrus solvent is a natural, powerful degreaser that cleans your toughest stains while filling your home with fragrance.
Product Technical Specification:
Dangerous goods class: 3
Physical state: Liquid
Odor: No fragrance added
Color: Clear
pH concentrate: N/A
Net weight: 8.3 lb/gal
Specific Gravity: 1.035
Molecular Weight: N/A
Solubility in water: Complete
Visibility: Excellent
Surfactants: None
Abrasives: None
Flashpoint: >139ºF. ASTM D93 closed cup
Boiling Point: 309°F
Vapor Pressure @ 68° F: 1.7mm Hg
Evaporation Rate: 0.22
Volatile by volume: 100%
Toxicity: N/A
Biodegradable: Yes, begins at 5 days in water
Kauri-Butanol Value : >1000
Product alias:
<p> Superkleen DG 7, Citrasolv, Citrus Cleaner Degreaser, Citrus Degrease MS, Citrol II, Citrus Solvent Degreaser, Natural Cleaner Degreaser, Natural Solvent Degreaser</p>
Remarks:
Replaces traditional toxic solvents for the following applications: Manual and Automatic Precision Cleaning Systems, Automatic Parts Cleaners, Ultrasonic Cleaners, Degreasing, Agitated Tank Cleaners, Heavy Lubricant Degreasing, Precision Cleaning, Chip Board Cleaning, Engine Degreasing, Paint Brush Cleaning, Air Brush Paint Clean-up, Mold Release Agents, Manual Spray and Wipe Cleaning