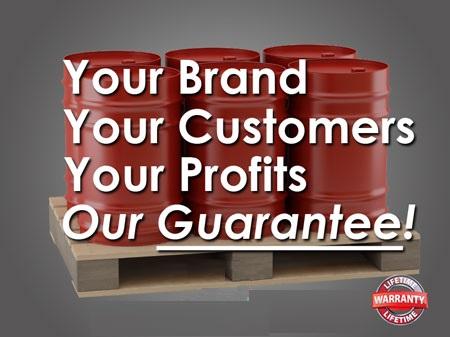 Iron Ore Red Dust Cleaner
Product Delivery Locations:
Navi Mumbai, Vashi, Turbha, Rabale, Pawna, Nerul, Taloja, Nashik, Pune, Nagpur, MIDC, Vapi
... More locations >>
Generic Name:
Rust Dissolver cleaning compound
Excellent pre treatment and binder for metal surfaces to be painted. Concentrated blend of RXSOL proprietory formulated various products, which is specifically designed for the rapid removal of rust, while providing phosphatized ferrous metal surface.
Product Description:
Iron Ore Red Dust Cleaner manufacturer, supplier and exporter. Iron Ore Red Dust Cleaner is advanced blend of non corrosive cleaner with additional base and inhibitor. Its powerful chemical rust removal action dissolves rust without any mechanical action. This is the reason why Iron Ore Red Dust Cleaner used in removal of iron ore stain without reaction on paint, rubber, plastic and glass. Iron Ore Red Dust Cleaner is frequently used in the mining and construction industry and also most commonly use to clean SHIP HOLD after disharging of IRON ORE.
Product Application:
Test Iron Ore Red Dust Cleaner on a small inconspicuous area before use.
Do not apply Iron Ore Red Dust Cleaner undiluted.
A more concentrate dilution may be required where concrete has been cured for an extended period of time.
Do not leave Iron Ore Red Dust Cleaner on any surface for extended periods of time.
To maintain product integrity, keep container sealed when not in use. 
Product Procedure:
Use 10 to 20% of Iron Ore Red Dust Cleaner with  fresh water and left to react for 5 - 40 minutes then the residues should be rinsed off thoroughly with clean water jet. Click for More details http://rxmarine.com/Iron-Ore-cleaning-direction
This is very effective chemical  for Iron ore and rust removal action. Which  dissolves Iron Ore rust from all kinds of surface.

If hardness contaminations remain repeat the process. Also cleaning property can be increase at temperature of 75 to 80 'C
Product Note:
Being Safe is being noticed. Iron Ore Red Dust Cleaner easily dissolves iron ore and stain
RXSOL is pioneer to manufacture Rust Remover. RXSOL brand Iron Ore Red Dust Cleaner is highly concentrated and full strength of material to remove Iron Ore and rust from metal surface. Our compnay name is popular as a Iron Ore Red Dust Cleaner supplier in Mumbai, Chennai, Kolkata, Gandhidham, Mundra, Kandla, Sikka, Surat, Goa, Manglore, Vizag - Visakhapatnam, Chennai, Ennore, Haldia, Paradip, Fujairah, Dubai, Sharjah, Abu Dhabi, Middle East, Gulf, Turkey, Istanbul, USA.
Pl. refer this link for our various location details...
For Tamilnadu - http://ennoreindiachemicals.com/contact-us
For Andhra Pradesh - http://vizagchemical.com/contact-us
East Coastal - http://eastindiachemicals.com/contact-us
For Gujrat Port - http://westindiachemical.com/contact-us
For Mumbai Port -  http://marinechemical.in/contact-us
For JNPT - GOA - Manglore port - http://rxchemicals.com/