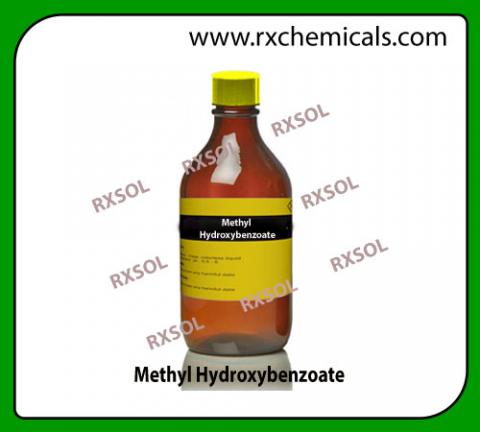 Methyl Hydroxybenzoate
Product Delivery Locations:
Navi Mumbai, Vashi, Turbha, Rabale, Pawna, Nerul, Taloja, Nashik, Pune, Nagpur, MIDC, Vapi
... More locations >>
Methyl 4-hydroxybenzoate Methylparaben is an anti-fungal agent
Product Description:
Methylparaben is commonly used as a fungicide in Drosophila food media. It is the most frequently used antimicrobial preservative in cosmetics. 
Product Application:
Methylparaben is an anti-fungal agent often used in a variety of cosmetics and personal-care products.
Product Procedure:
It occurs naturally in several fruits, particularly in blueberries. It has a role as a plant metabolite, an antimicrobial food preservative, a neuroprotective agent and an antifungal agent.
Product Technical Specification:
Product alias:
<p> Methyl 4-hydroxybenzoate, Methylparaben</p>