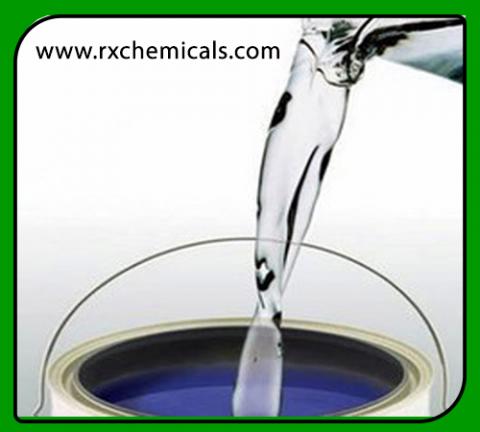 NC Cleaning Solvent
Product Delivery Locations:
Navi Mumbai, Vashi, Turbha, Rabale, Pawna, Nerul, Taloja, Nashik, Pune, Nagpur, MIDC, Vapi
... More locations >>
Cleaner for Paint and resin
Product Description:
NC Cleaning Solvent is low toxic, concentrated and highly reactive safe product. It has highly solvency and cleaning power to remove paint, spot from tools, equipment surface.
Product Application:
This product can be used for paint and resin clean up from tools and equipment and removal of paint and resins from application lines before they set up. With a flash point of 210°F and is water soluble for ease of extinguishing fire. Does not contain hazardous chlorinated solvents, or toxic/flammable esters or ketones used in most line solvents and has low human and aquatic toxicity.
Product Procedure:
Place solvent in a soak tank or drum. Keep container covered at all times to keep moisture from the air or other contaminants out of the solvent. Solvent blend is miscible with water & hydroscopic. Submerge part to be cleaned in solvent until unset paint & resin is released or dissolved. Run solvent through lines and spray heads until clean. Blow or pump solvent out of lines before reuse. Wipe off residues. Spent solvent can be recovered for reuse by distillation at 230°C or under vacuum at lower temperatures
Product Technical Specification:
| | |
| --- | --- |
| Appearance | : Clear liquid |
| Odor | Solvent odor |
| Boiling Point (F) | : 355-410 F |
| Vapor Pressure (mm Hg) | : > 1 mm @ 68 F |
| Specific Gravity | :1.15 |
| Vapor Density | : Heavier than air |
| Melting Point | : 100% above 410 F |
| | |
| --- | --- |
| Appearance | : Clear liquid |
| Odor | :Very low solvent odor |
| Boiling Point (F) | : 355-410 F |
| Vapor Pressure (mm Hg) | : > 1 mm @ 68 F |
| Compatible | Aluminium and all Metal |
| Vapor Density | : Heavier than air |
| Melting Point | : 100% above 410 F |