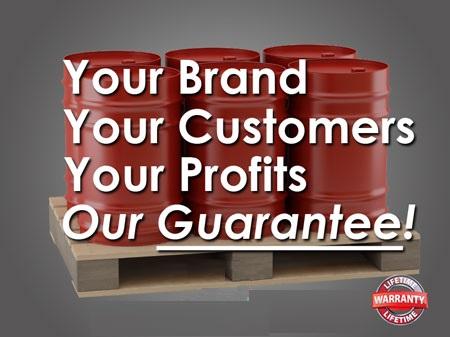 Oil Based Mud Lubricant GLOLUBE
Product Delivery Locations:
Navi Mumbai, Vashi, Turbha, Rabale, Pawna, Nerul, Taloja, Nashik, Pune, Nagpur, MIDC, Vapi
... More locations >>
Oil Based Mud Lubricant is an oil-soluble additive specifically engineered for use in all invert-emulsion drilling fluids to decrease the coefficient of friction.
Product Description:
RXSOL Oil Based Mud Lubricant is a environmentally friendly Oil Based lubricant, specially formulated for Sodium Silicate systems, designed to reduce torque & drag and to lower the potential of bottom hole assembly balling in all water base mud's under extreme pressure conditions. It imparts extreme pressure Lubricating Properties to the drilling fluids and prevents wall sticking. Its also optimizes the performance of oil-based drilling fluids used on ERD wells or wells with complex trajectories that otherwise would be difficult to drill without exceeding the torque and drag limits of the rig. It also is recommended for slimhole applications to increase the effective weight on bit (WOB) and hence ROP.
Product Procedure:
RXSOL Oil Based Mud Lubricant should be added at 1% to 3% concentration by volume depending on the severity of the problem. Care should be taken when addingOil Based Mud Lubricant to invert-emulsion systems with high solids as viscosity can increase. Pilot testing is strongly recommended to determine any effects on the system's rheological properties for all initial applications and subsequent treatments.
RXSOL Oil Based Mud Lubricant should be added slowly and directly to the mud system, maintaining a small constant stream wherever there is good agitation or through the mixing hopper.
Product Note:
Advantages:
It reduces torque & drag.
It will not adversely affect rheology or gel strength.
Stable at high circulation temperatures and does not undergo chemical degradation.
May Help in Shale inhibition 
Product Technical Specification:
Physical Properties:
| | | |
| --- | --- | --- |
| Appearance                             | : | Brownish Black Liquid |
| Specific Gravity  | : | 0.90 to 0.95 |
| PH  | : | Neutral |
| Solubility  | : | Slightly Dispersible in water , Soluble in Oil |
| Thermal Stability | : |  >160oC |
| Lubricity Coefficient | : |  <0.20 |
Product alias:
<p> GLO EP 3000, LUBE 1017OB, mud chemical and completion fluid</p>