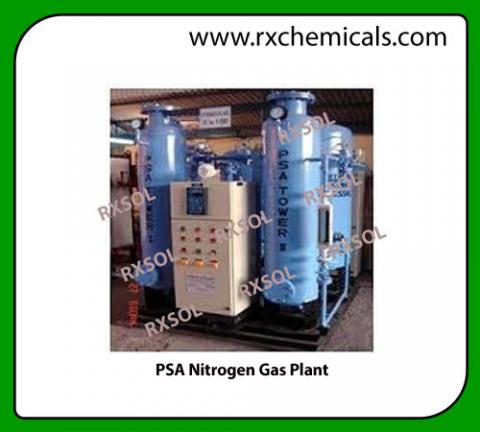 PSA Nitrogen Gas Plant
Product Delivery Locations:
Navi Mumbai, Vashi, Turbha, Rabale, Pawna, Nerul, Taloja, Nashik, Pune, Nagpur, MIDC, Vapi
... More locations >>
This ensures continuous supply of Nitrogen to your System.
Product Description:
Heavyduty Long term stability DEW POINT Display with sensor supplier in Indian and Middle East.
Product Application:
Applications.
1 Refineries and chemical plants
2 Bearwine and juices
3 Oil and gas platforms
4 Storage of fruits and vegetables
5 Metal-treatment
6 Electronics/Laboratory applications
7 Tankers and storage tanks
8 Food Packaging
9 Pipelines
Product Procedure:
Salient Features of PSA Nitrogen Plants.

1 Capacity up to 200Nm3/hr
2 No fuel is required
3 Purity up to 99.999% is easily achievable
4 Low Capitals Coast
5 Start up time of only 10 to 15 Minutes
Product Technical Specification:
PSA Nitrogen Gas Plant:
Technical Specifications.
Capacity: 1Nm3/hr to 200Nm3/hr
Purity: Up to 99.9999%
Pressure: Up to 10 Bar
Dew Point: up to (-) 80~C
PSA Generator Models.
Models

Gas

MS-(L)

MS-(H)

DEOXO

COPPER-DX

OXYGEN

0.1 to 2%

10 to 500 PPM

1 to 3 PPM

1 PPM (Max)

HYDROGEN

Nil

Nil

0.5%

Nil

NITROGEN

98 to 99%

99.5 to 99.999%

Balance

99.9999%

DEW-POINT

(-)40°C to(-)60°C

(-)40°C to(-)60°C

(-)40°C to(-)80°C