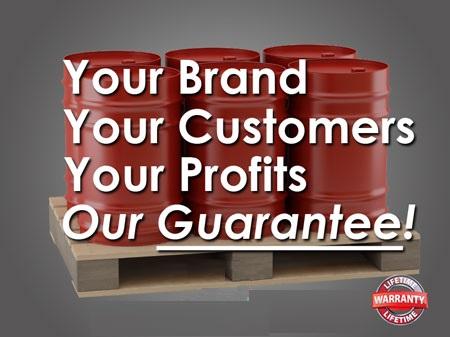 Silica Gel Blue Sachet
Product Delivery Locations:
Navi Mumbai, Vashi, Turbha, Rabale, Pawna, Nerul, Taloja, Nashik, Pune, Nagpur, MIDC, Vapi
... More locations >>
When free from moisture the Granules or beads are dark blue in color. As the beads takes up moisture, they turns to light blue gradually they turn pink.
Product Description:
Silica Gel Blue semi-transparent glassy substance containing an indicator as "Cobalt Chloride" a heavy metal salt. When free from moisture the Granules or beads are dark blue in colour. As the beads take up moisture, they turn to light blue gradually & When they turn pink, When the gel has absorbed approximately 8 % percent of its weight in water the coloured crystals will turn from blue to pink making an easy visual indicator of whether the gel has become saturated with moisture. It indicates that the gel needs to be replaced or regenerated. The indicating silica gel will still adsorb up to 40% of its weight in water vapour just like the non-indicating In fact, it is mainly used as an indicator for the extent of dehumidification and moisture absorption in the sealed vessel and Silica Gel Breather Industry. Blue Silica Gel is also known as Indicating Silica Gel, Self Indicating Silica Gel, Blue Desiccants, Moisture Absorber.
 
Product Application:
Dehumidifying and dehydrating agent, air condition, drying of compressed air and other gases, and liquids such as refrigerants and oils containing water in suspension.
Product Procedure:
Silica Gel is a granular, vitreous, porous form of silicon dioxide made synthetically from sodium silicate. We are successful Manufacturers and Suppliers of Silica Gel from Maharashtra. The Silica Gel we make available is tough and hard and it has an average pore size of 2.4 nanometers. Our Silica Gel is known for its accurate composition and immaculate quality packaging. We are capable of delivering bulk orders of the Silica Gel.
Product Technical Specification:
TECHNICAL SPECIFICATION

DESCRIPTIONS

SILICA GEL BLUE

Assay (as SiO2)

98 %

pH

6.8 - 7.2

Melting point

1610oC

Boiling Point

2230oc

Bulk Density gm/ltr

0.600 – 0.700

Density 

2.6

Loss on Drying %

4 - 6 %

Loss on Attrition

2.5 % Max

Adsorption Capacity at 100 % humidity

35 - 40 %

Friability

99.5

Chloride (as Nacl)

Max. 0.5% ppm

Sulfates (as Na2SO4)

Max 0.5 % ppm

Cobalt Chloride (as CaCl2)

0.5 – 0.7 %

Ammonium Compound (as NH3)

0 %

Binder as CaSO4

0 %

Dimethyl Fumrate (DMF)

0 %

Particle size

4 - 6

 
Product pack size:
500 Gram, 1 Kg, 5 Kg, 10 Kg 25 Kg Packing. Also We have sachet packing of Silicagel 1Gram, 5, 10, 20, 50, 100 Grams, 500 Grams
Product alias:
<p> Silica Gel Blue 1 Kg pouch</p>
Remarks:
Silica Gel Details
CAS No. : 112926-00-8
Chemical Name : Silica gel
CBNumber : CB1199389
Molecular Formula : O2Si
Formula Weight : 60.08