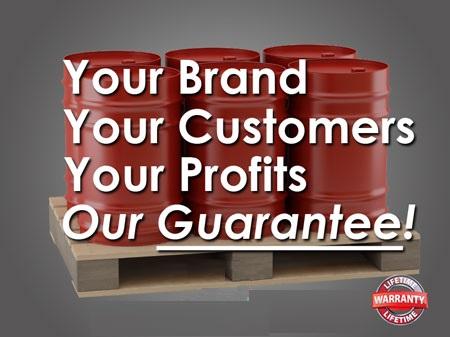 Zinc Sulfate
Product Delivery Locations:
Navi Mumbai, Vashi, Turbha, Rabale, Pawna, Nerul, Taloja, Nashik, Pune, Nagpur, MIDC, Vapi
... More locations >>
Molecular Formula: ZnSO4 · 7H2O
Product Description:
Zinc Sulphate 21% We formulate and supply zinc sulphate which is known for its excellent chemical properties among our valued clients. This is a type of heptahydrate which is a white crystal and is insoluble in ethanol but soluble in water. 
Product Application:
It is manufactured in accordance with required standards and is widely used in:
Animal feeds
Fertilizer ingredient
Paint
Lithopone
Medicine
Leather
Zn electro analysis
Agriculture

Zinc sulfate heptahydrate occurs in nature as the mineral goslarite. 
Product Procedure:
For Laboratory Use Only. Not for drug, household or other uses. Depends on product quantity rquirement.
Preparation Instructions

This product is soluble in water (100 mg/ml), yielding a clear, colorless solution. The maximum solubility in water has been reported to be 1 g/0.6 ml.1 A solution of this product in water has a pH of about 4.51 or higher (up to 5.5)
Product Technical Specification:
Product Description
Molecular Formula: ZnSO4 · 7H2O
Molecular Weight: 287.5
CAS Number: 7446-20-0
Melting Point: 100 °C
Test

Specification
Result

Appearance (Color)

White
White

Appearance (Form)

Crystals or Crystals with Chunks
Crystals

Complexometric EDTA

99.0 - 103.0 %
99.2 %

X-Ray Diffraction

Conforms to Structure
Conforms

Insoluble Matter

c = 10%, Water

_< 0.01 %
< 0.01 %
Calcium (Ca)
_< 0.005 %
< 0.001 %
Chloride (Cl)
_< 5 ppm
< 5 ppm
Iron (Fe)
_< 0.001 %
< 0.001 %
Potassium (K)
_< 0.01 %
< 0.01 %
Magnesium (Mg)
_< 0.005 %
< 0.001 %
Sodium (Na)
_< 0.05 %
< 0.01 %
Ammonia (NH4)
_< 0.001 %
< 0.001 %
Nitrate (NO3)
_< 0.002 % 
< 0.002 %
Lead (Pb)
< 0.003 %
< 0.001 %
Manganese (Mn)
< 3 ppm
< 1 ppm

pH

c = 5%; Water at 25°C

4.4 - 6.0
4.7
Meets ACS Requirements
Current ACS Specification
Conforms
Product alias:
<p> Zinc Sulfate Heptahydrate, white vitriol, zinc vitriol</p>
Zinc Sulfate exporter and supplier in Mumbai, Gandhidham, Kolkata, Chennai, Visakhapatnam, Fujairah, Sharjah, Abudhabi, Duabi, Ajman, Muscat Barka Oman

				RXSOL Agrichem Division is a renowned manufacturer and marketer of products that fulfill the essential nutritional needs of the crops.


Envisioned in the year 1995 Today we take pride in being one of the leading manufacturer of agrochemicals and fertilizer. 
Products such as 
Fungicides
Herbicides
Insecticides
Straight Fertilizers
Micronutrients
Water Soluble fertilizers
ORGANIC Fertilizers

FUNGICIDE 
Fungicides are pesticides that kill or prevent the growth of fungi and their spores. They can be used to control fungi that damage plants,including rusts, mildews and blights. They might also be used to control mold and mildew in other settings.
          1. Mancozeb 75% WP : MAC-THANE80 WP -  Mancozeb75% WP is a dithiocarbamate fungicide and affects the nervous system through their main metabolite, carbon disulfide. It is a multisite protective fungicide and inhibits spore germination.

HERBICIDE 
A herbicide is a pesticide used to kill unwanted plants. Selective herbicides kill certain targets while leaving the desired crop relatively unharmed. Some of these act by interfering with the growth of the weed and are often based on plant hormones.
           1} Glyphosate 48% SL
           2} Metribuzin 70% WP
           3} Pendimethaline 30% EC
           4} 2,4-D Amine Salt 58% SL

INSECTICIDE
Insecticides are pesticides that are formulated to kill, harm, repel or mitigate one or more species of insect. Insecticides work in different ways. Some insecticides disrupt the nervous system, whereas others may damage their exoskeletons, repel them or control them by some other means.

              1}Alphacyermetharin 10% EC
              2}Lambdacyhalothrin 5% EC
              3}Cypermethrin 25% EC
              4}Deltamethrin 2.8% EC
              5}Deltamethrin 2.5% WP
              6}Imidaclorid 17.8% SL
              7}Imidacloprid 30.5% EC
              8}Imidacloprid 48% EC
              9}Lambdacyhalothrin4.9%
              10}Acetamipirid 20% SP
              11}Emamectin Benzoate 5% SG
              12}Imidacloprid 70% WG

FERTILIZERS - 1}Boric Acid
              2}Borax
              3}Mono Potassium Phosphate
              4}Calclum Nitrate
              5}Urea Phosphate  
              6}Mono Ammonium Phosphate  
              7}Potassium Scheonite
              8}NPK 19-19-19
              9}NPK 20-20-20
              10}NPK 13-40-13
              11}Ammonium Sulphate
              12}Zinc Sulphate Monohydrate
              13}Zinc Sulphate Heptahydrate
              14}Ferrous Sulphate Heptahydrate
              15}Ferrous Sulphate Monohydrate
              16}Magneslum Sulphate 
              17}Potassium Sulphate
              18}Potassium Nitrate
              19}NPK 17-17-17
              20}Calclum Ammonium Nitrate
              21}Diammonium Phosphate
              22}Urea
              23}Manganese Sulphate